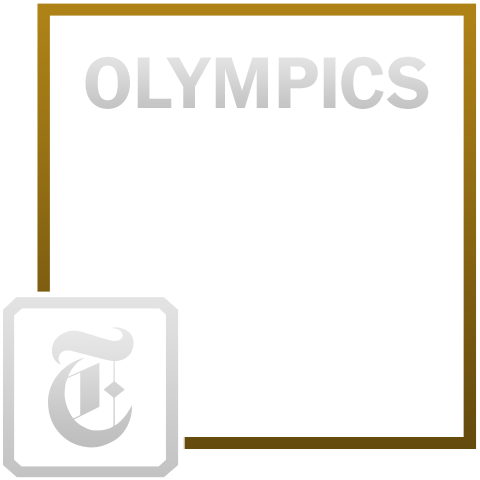 On the heels of several big announcements from new Foursquare partners, the New York Times says they are launching our first integration with Foursquare this Friday for the Winter Games. According to Jenna Wortham on their Bits Blog:
In conjunction with the Winter Olympics, The Times will be offering recommendations to Foursquare users on restaurants, attractions, shopping and nightlife in Vancouver, Whistler and the nearby town of Squamish. The tips will be pulled from The Times's travel and entertainment coverage.

Foursquare users who check in at one of the suggested venues will earn a New York Times Olympics badge, said Stacy Green, public relations manager for The New York Times Company.

"Going forward," Ms. Green said, "we are looking into other ways we can work with Foursquare in New York and other markets to integrate our strong travel and entertainment content."
Ms. Green tells us the Times believes this partnership "will be a great way to bring useful Times content about Vancouver and Whistler venues to Foursquare users."
There are several other mobile components to this effort. Times mobile users can sign up for text alerts for medal count per country and medals awarded per sport, according to Ms. Green.
To sign up for all medals awarded for countries of choice:
Text MEDALALERTS [country] to 698698. E.g. MEDALALERTS USA
To sign up for text alerts to receive a message when medals are awarded to the sport of choice:
Text OLYSPORTS [sport] to 698698. E.g. OLYSPORTS Figure Skating to 698698
Alternatively, users can go to mobile.nytimes.com/smsalerts with a mobile phone to signup, though they will need to login with their New York Times ID.
If you just want a single update without signing up continual alerts, they are adding a one-time request option: Text OLY to 698698 to request the latest 3 Olympics headlines from The New York Times.
There is also a BlackBerry shortcut for the Olympics (pictured at top) available for download from mobile.nytimes.com. The shortcut will live on the user's homescreen (like an app) and take them directly to the sports sections of the Times' mobile site.