1. The Pop Up City - Getting Closer...
"Recent research has amounted more than 6,000 location-based apps to be currently available for the iPhone alone. Here [Jeroen] would like to draw your attention to two new kids on the block that offer a new take on physical proximity: Ditto and Yobongo."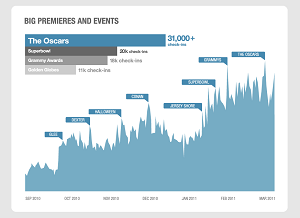 2. GetGlue Passes 1M Users; 100M Data Points
"The GetGlue network is now averaging over 1 check-in every second with as many as 10 check-ins per second during primetime. On an average day 500,000 new unique data points enter the GetGlue database."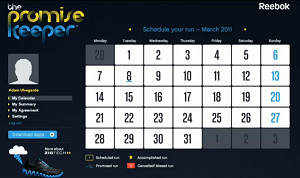 "Just as if someone is trying to give up smoking or lose weight they tell their friends to gain support in their efforts - and relentless mocking if they fail - Reebok has enlisted its paid athletes to add a personal twist to the idea and to help spread news of the app."
4. JBL ships AirPlay-enabled On Air Speaker dock
"The system lets customers stream music from their AirPlay-enabled devices, like Macs, iPhones, iPod touches and iPads... Other nifty features include a color LCD display, FM radio tuner and an alarm clock."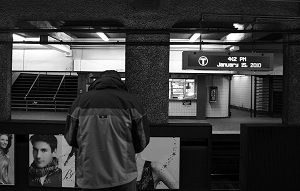 5. How Smartphones Can Improve Public Transit
"The point is for transit agencies to provide enough information to put riders in control of their experience and have greater choice in when and where to ride. People don't want to feel they are at the mercy of paper schedules, even if they are, and there's nothing worse than waiting for buses that may or may not be on time."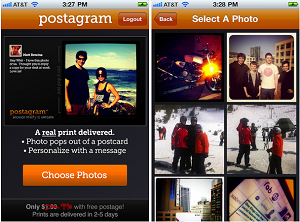 6. Postagram Transforms Any Instagram Into a Postcard
"The service, launching today, allows you to take any picture you've captured on the hot photo-sharing service Instagram and send it in postcard form for a mere $0.99."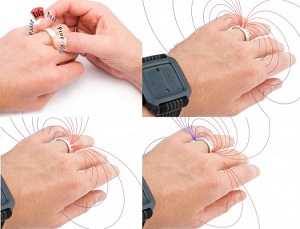 7. Nokia's Ring That Can Control Your Mobile Phone
"Researchers at Nokia have created a magnetic ring that works as an input device from which you can control your mobile phone. The ring is called Nenya, the name of Galadriel's ring in The Lord of the Rings trilogy, and it is tracked by a wrist-worn 'baselet', which connects to the users phone via Bluetooth."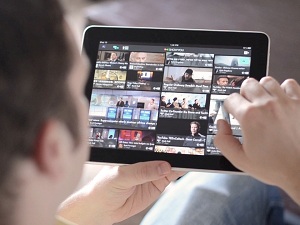 8. ShowYou Will Change How You View Videos on Your iPad
"The comparison to Flipboard is pretty apt here, because ShowYou takes the video content from all your friends and social networks and presents them in one place but in an entirely new way. This isn't a feed, and this isn't a chronological presentation of videos."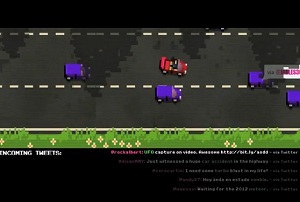 9. Tweet Land - A set of games that play with reality
"What would happen if what people share in their social networks became real? And best of all, if you could play with that? Well, if you like the idea of the twittersphere becoming a virtual universe, this is for you."
10. Fearsquare: If You Knew the Crime Stats, Would You Still Go There?
"Fearsquare uses public data to show Foursquare users in the U.K. how many crimes have been committed in the places they check in and is part of a study looking at how this sort of personalized data could change user behavior."
Tweetworthy is a weekly roundup of the most shared tweets from @MobileBehavior. You can follow us on Twitter here.