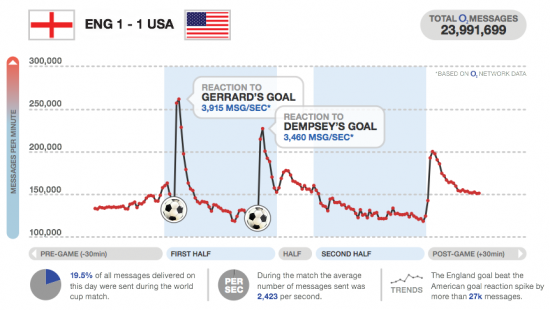 People are using mobile technology to socialize around events -- before, during, and after -- creating shared experiences. Want proof? UK service provider O2 measured and visualized text message volume around several World Cup games.
During the England - USA game, a total of 23,991,699 messages were sent within O2's network. Volume directly reflects points during the match that were especially exciting. Goals by both teams resulted in peaks of over 3,000 text messages per second.
As NYU's Clay Shirky would say, "media is the connective tissue of society." We see this in live sporting events as well as prime-time television and popular concerts. Services like Hot Potato, GetGlue, and Miso hope to both capture and enhance this conversation as it takes place around all sorts of content.
[via flowingdata]